Nerys Hughes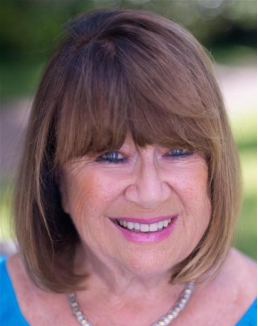 Welsh speaking Nerys was born in Rhyl, North Wales and is one of this country's most popular actresses. She played the role of Sandra in the enormously successful BBC Series THE LIVER BIRDS which ran for over eleven years. She followed this with the title role in THE DISTRICT NURSE, a BBC series made in Wales that was written for her and remained high in the ratings for five years. LIVERBIRDS won Nerys 'Comedy Actress of the Year' and THE DISTRICT NURSE won her the coveted Variety Club 'Television Actress of the Year' Award.
Since her first TV series DIARY OF A YOUNG MAN directed by Ken Loach, she has starred in many plays and series on television, both in drama and situation comedy. These have included HOW GREEN WAS MY VALLEY a BBC drama serial and THIRD TIME LUCKY, an ITV comedy series, GALLOWGLASS and most recently THE SECRET and PROMENADE ROCK.
Cinematic Feature films include SECOND BEST with William Hurt and SWING with Hugo Spears and Lisa Stansfield.
In theatre, she has appeared with the National Theatre Company, The Royal Shakespeare Company; the English Stage Company at the Royal Court and the Theatre of Comedy. West End appearances range from Ibsen's WILD DUCK with Richard Briers at the Lyric Theatre Hammersmith, to Ray Cooney's classic farce TWO INTO ONE at the Shaftesbury Theatre and UNDER MILKWOOD at the the Royal National Theatre. In addition she has done numerous summer seasons, pantomimes and repertory performances.
Nerys broadcasts regularly on radio and has made many discs and tapes, including an all star recording of Dylan Thomas' UNDER MILKWOOD, which was directed by Sir Anthony Hopkins.She is a favourite reader of Audio Books.
Nerys has always enjoyed taking part in Children's programmes from LISTEN WITH MOTHER, JACKANORY and PLAYAWAY, to the very popular series ALPHABET ZOO with Ralph McTell for Granada TV, and THE QUEEN'S NOSE in which she played the eccentric Aunt Glenda plus an episode of BEDTIME STORIES for the BBC.
She has presented for both the BBC and ITV including BAZAAR for five years and CAPITAL WOMAN STAR COOKS for Carlton TV. Nerys has also narrated the docu-soap LIVERPOOL MUMS for Channel 5, and LABOUR OF LOVE for BBC Wales and most recently HOSPITAL.
In the year 2000, The University of Wales made Nerys an honory Fellow of Bangor University.
Nerys is married to documentary film director, producer and cameraman Patrick Turley. Their son Ben is a film Cameraman and their daughter Mari-Claire is an actress.